United Kingdom Elevation Datasets
Jump to navigation
Jump to search
Introduction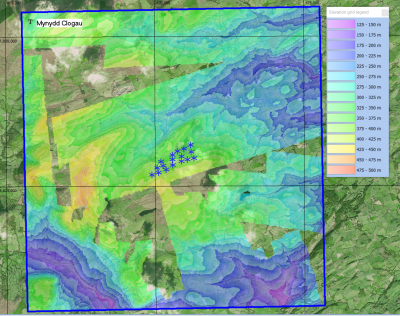 This page holds the links to the various windPRO elevation datasets from the United Kingdom: England, Wales, Scotland and Northern Ireland. The datasets originate from different sources (see section "Coverage" below).
Coverage
The following elevation datasets are currently available within windPRO for the individual parts the United Kingdom territory:
Current Datasets:

Historical / Unmaintained Datasets:

UK - Great Britain - OS Land Form PANORAMA - 50m grid (no longer updated) - see separate documentation - here.
Availability in WindPRO
All datasets above can be easily accessed from the online-services in the following objects:
Line Object (with purpose set to height contour lines)
Elevation Grid Object
License, Conditions of Access and Use
See the separate documentation pages above.